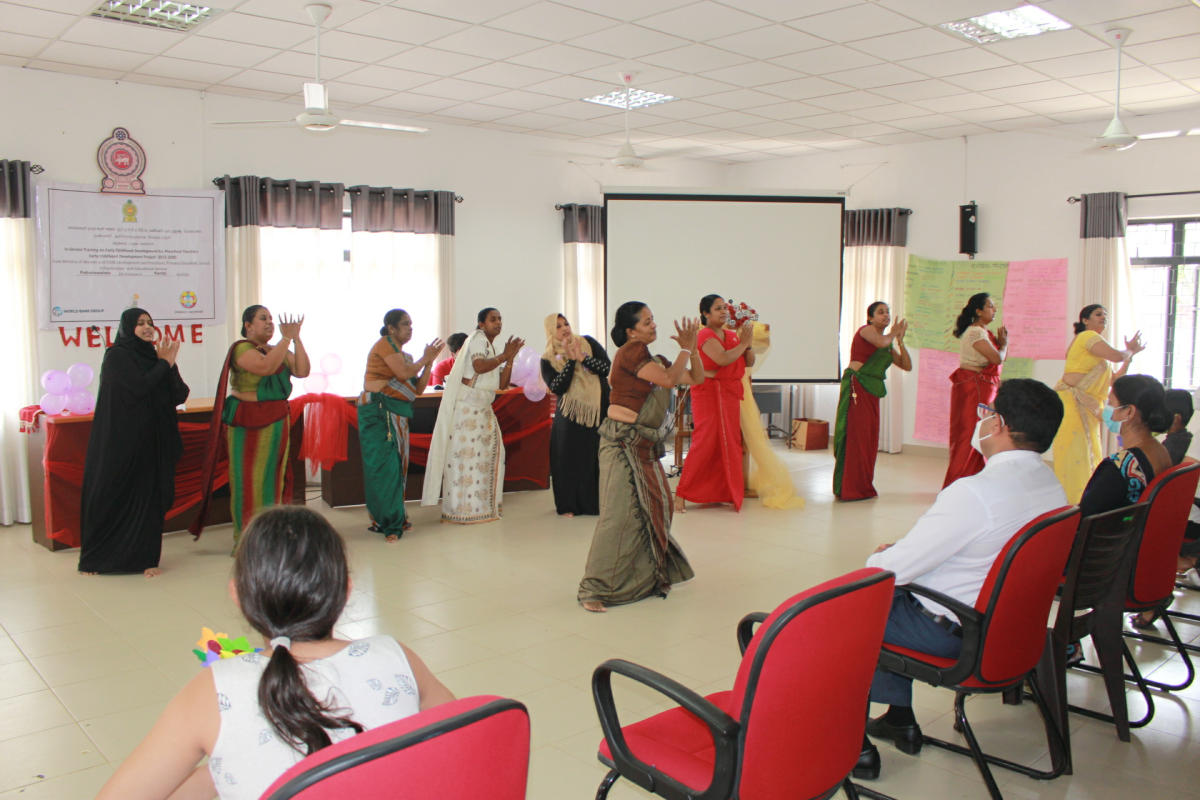 Some of the participants who participated at the parental awareness training program.
A training session conducted by Dr. Neil Talagala for the facilitators.
The ECD project supports the development of standardized program modules on parental awareness as well as the regular delivery of these programs across the country.
These programs will include awareness programs for enhancing parents' understanding of holistic childhood development; interaction programs for guided parental experience and parent education programs to enhance parenting practices and behaviors.
Throughout the project period 1200 parental awareness programs are scheduled to be conducted.
For the year 2016 fifty programs were conducted in the Estate sector. Thirty Nine ECD Officers along with Officers from Plantation and Human Development Trust (PHDT) have been trained in order to conduct the programs. These officers identified the areas where the first set of programs are to be conducted.
The ECD Officers are trained on the following five modules.
1)How my Child developed
2)Health, nutrition and sanitation
3)Gender based violence
4)Effects of parenting practices on children
5)Information module