Details

Hits: 149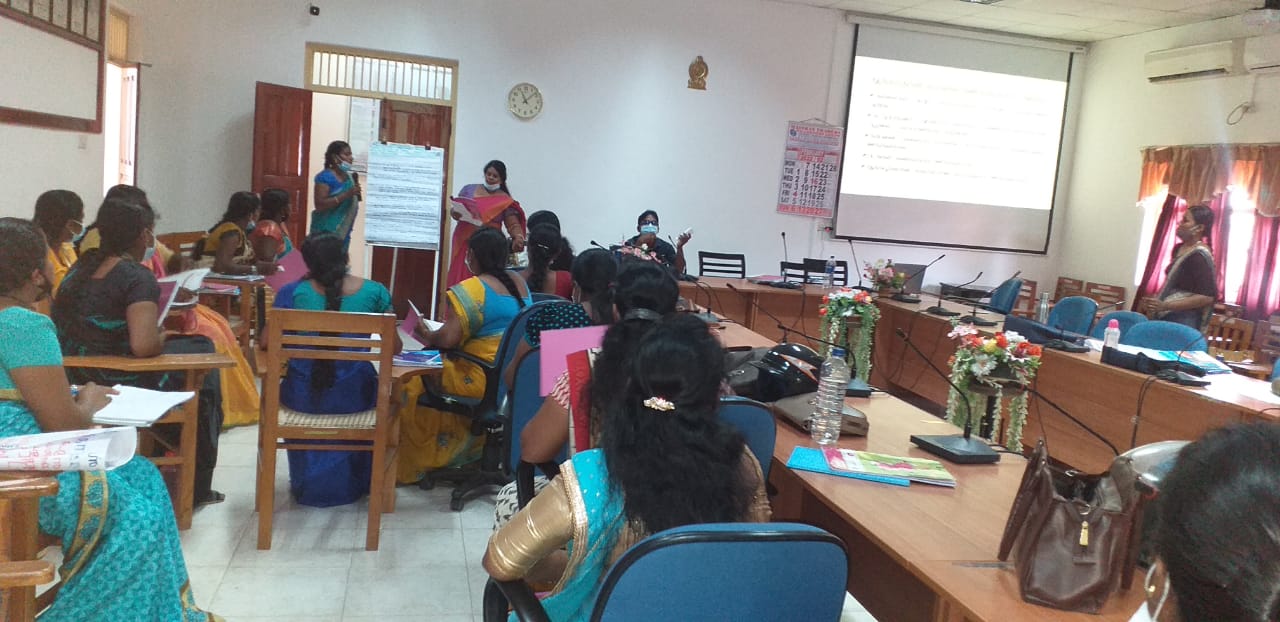 With the gradual opening of the country from the restrictions that was in place for the Covid-19 pandemic the last two years, the 7-day Short-term training on holistic Early Childhood Development for in service Preschool teachers commenced on 12th February 2022 in the District Secretariat of Vavuniya.
This training will go on till 27th February 2022 and will close with an awarding ceremony.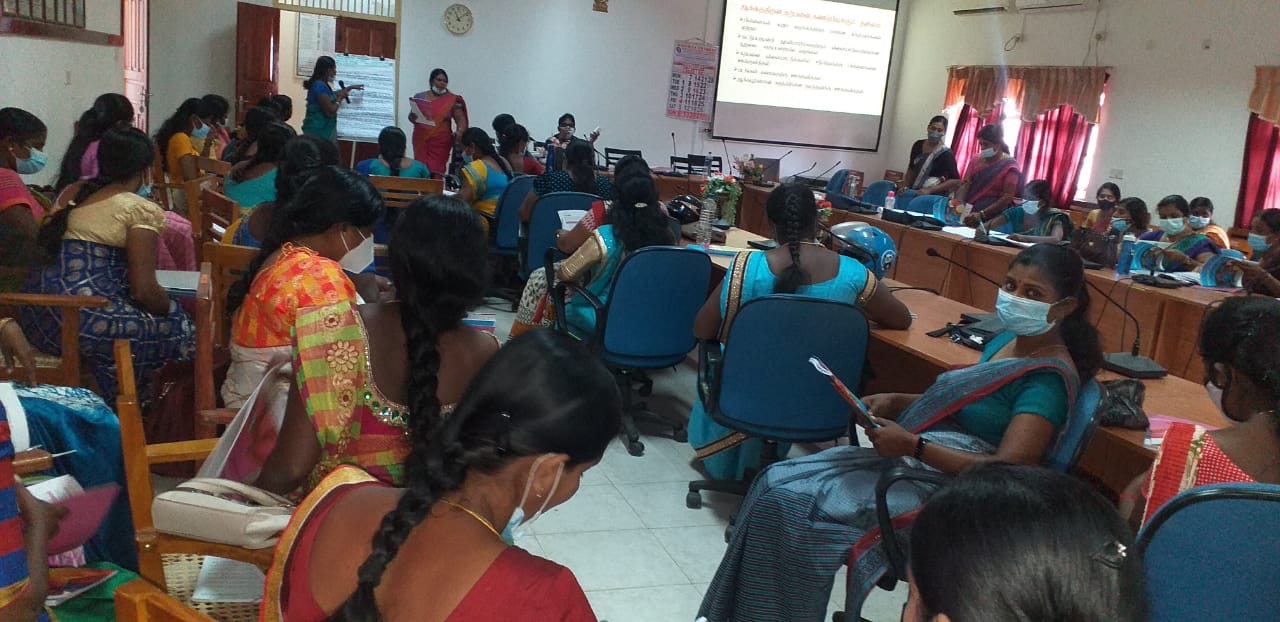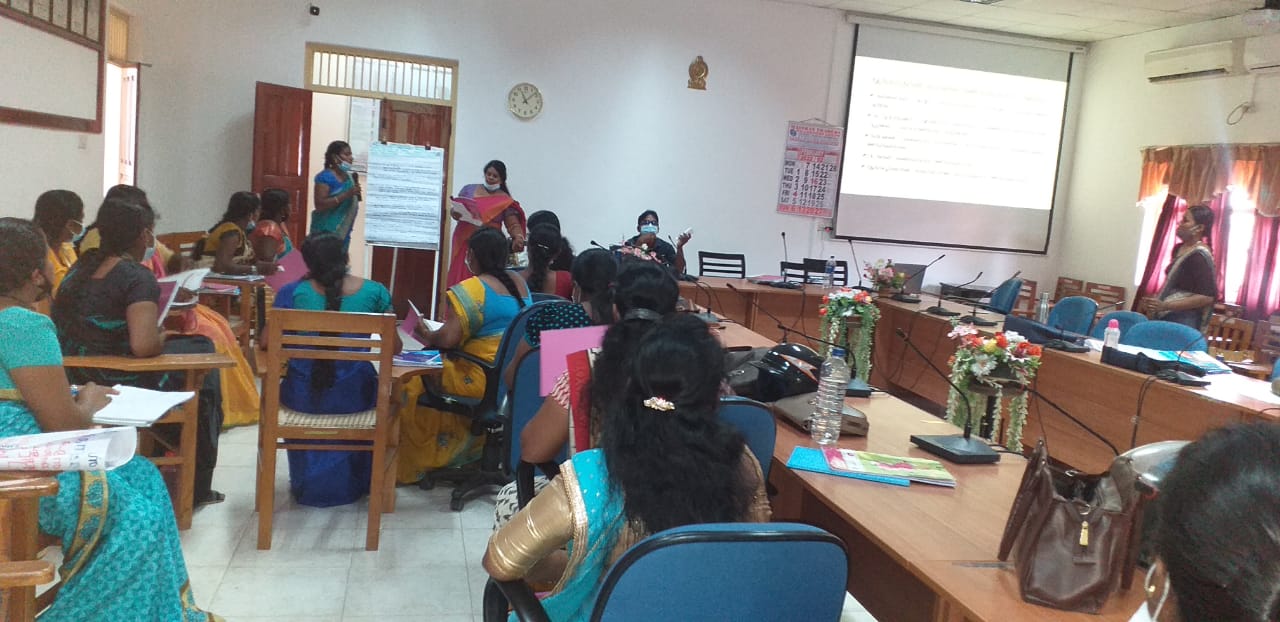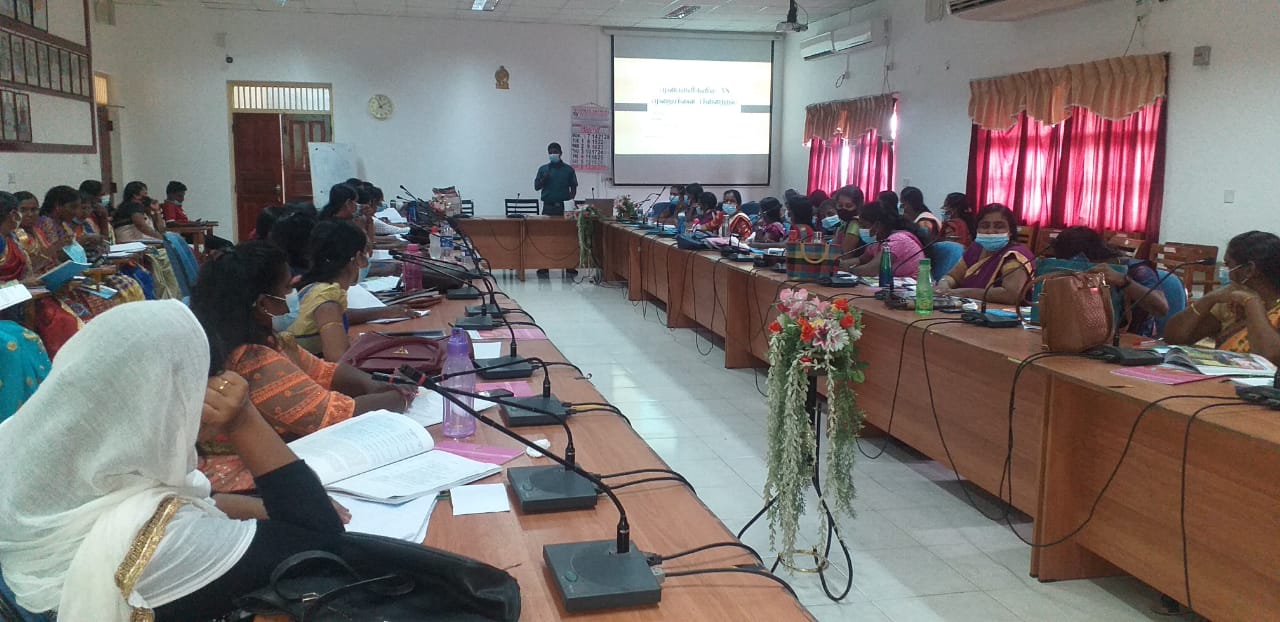 Details

Hits: 173
Early Childhood Development Project is an ongoing endeavor in improving the status quo of Sri Lankan society. With the assistance of the World Bank, the goal of the ECD Project is equal access for all.
Taking over Management of the ECD Project at the end of December 2021, Project Director Mr.Chandralal Premakumara carried out field visit in the New Year to several of the new ECD Centers under construction and those that are completed with the Technical Team from the ECD PMU.
Batticaloa new ECD center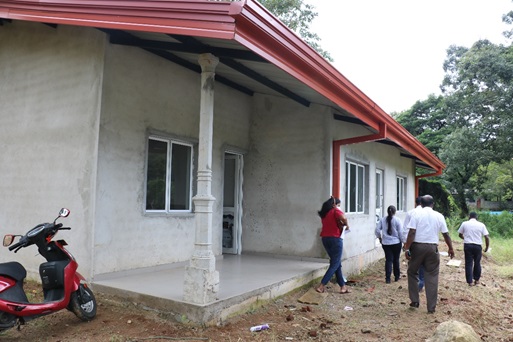 Polonnaruwa – Elahara New ECD center
Mahiyannagana new ECD center
Monaragala New ECD center
Ampara – Lahugala New ECD center
Details

Hits: 267
Early Childhood Development Project funded Preschool in Anuradhapura in the
'new normal'
With the steady reopening of the country, Sri Lankans have had to adjust to the new normal island wide.
In the Anuradhapura district, in the Horowpothana Division, Dinithi Preschool, run by head teacher Ms A.K.W. Wedaarachchi with 37 children enrolled thus far, has slowly adjusted to the new normal these past months.
A model preschool, Dinithi Preschool was supported by the Facility Improvement Grant of the Early Childhood Development Project as well as the Training component of the ECD Project, through which Short Term training of the teachers took place and parental awareness programs were conducted for parents.
Like other preschools around the country, they were further assisted by the ECD Project through the COVID-19 Emergency Relief Intervention that distributed child friendly wash basins and Non Contactable Infrared Thermometers to help restart preschools in 2020.
Although it is the hope of everyone that the country and the world recovers quickly from the pandemic, it is encouraging to see that not only have the teachers and parents benefited from the ECD Project to successfully run Dinithi Preschool over the years, but with the current health guidelines, the teachers have set an example on how best to continue to run the preschool during the pandemic crisis by securing the children's health through innovative methods as shown in these photographs.