Candidate selection for the scholarship for the Diploma in Special Education and Diploma in Sign Language at National Institute of Education (NIE)-2021
On 8th and 11th October 2021, the Early Childhood Development Project commenced a two day interview sessions to assess/select candidates for scholarship for the Diploma in Special Education and Diploma in Sign /Language preschool teachers who have applied for the course at National Institute of Education (NIE).
Early Childhood Development Project is in partnership with NIE for the third consecutive year in providing scholarships for candidates for special needs training.
The chosen candidates are mainly voluntary Primary School teachers & Preschool teachers from around the country.
As of 2021 ECD Project has provided scholarships on long term trainings for over 430 candidates across the country in partnership NIE, Open University of Sri Lanka & Sabargamuwa University. This year 55 candidates at NIE will be given the opportunity to obtain this scholarship from the ECD Project.
The two day session was led by the ECD PMU, with the sessions preceded over by ECD Project Training Specialist Mr. W. Madurawala and ECD Project Accountant, Mr. S. B. Yatawara. Technical assistance was provided by Ms Asanthika, acting IT Officer and Ms Mala, ECD Project Officer. They briefed the candidates about the course structure, emphasizing the significance of this scholarship for the betterment of the future of individual candidates plus the future of the ECD sector, especially for those families who are in dire need of assistance for the children with special needs.
These interviews were conducted online, keeping in mind the pandemic situation in the country.
The ECD Project will continue to strengthen the ECD sector by providing more scholarships for preschools teachers in the coming year.
ECD Project Team interviewing candidates on 8th October 2021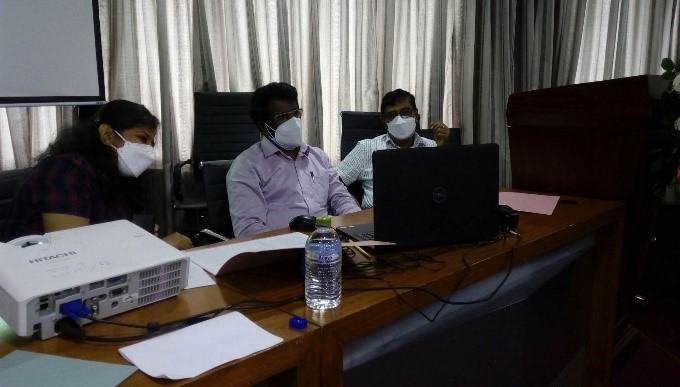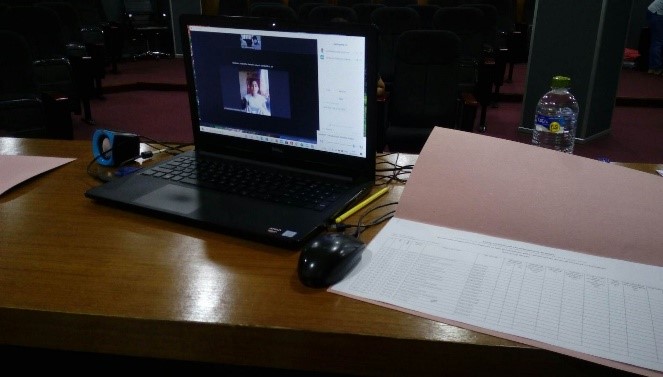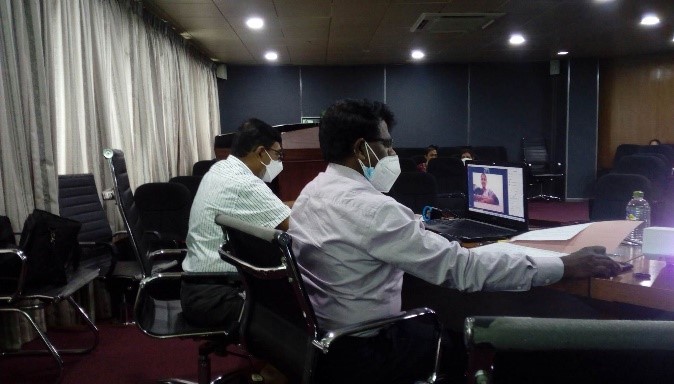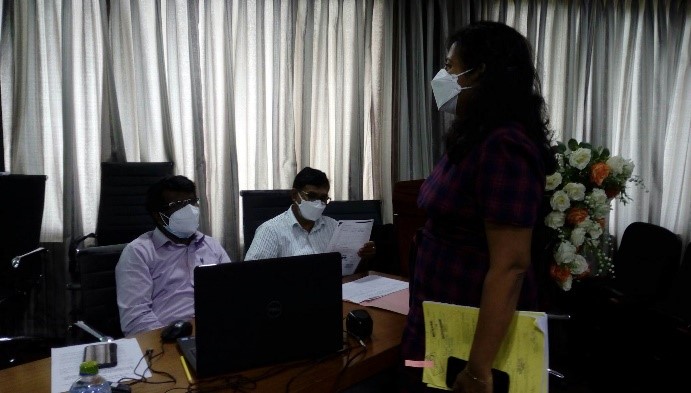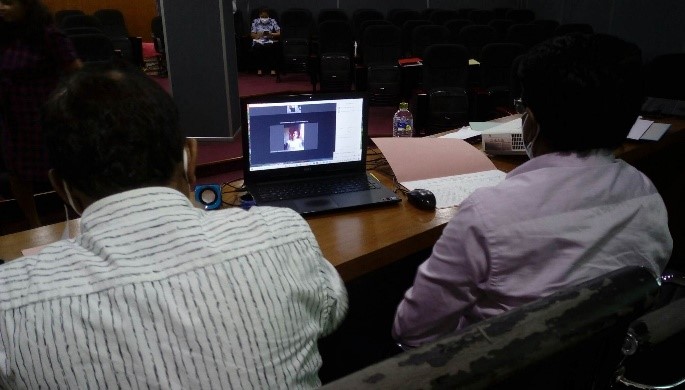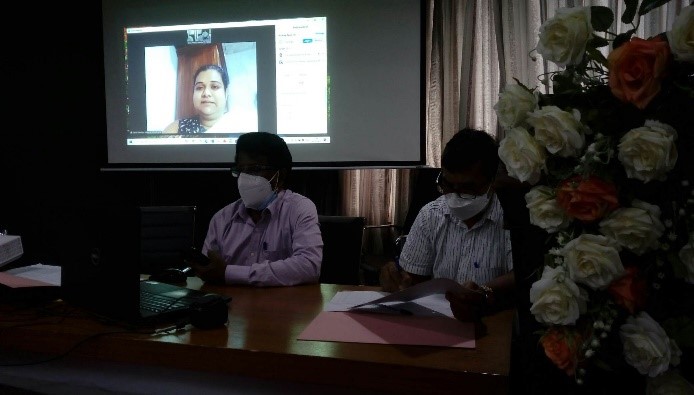 ECD Project team interviewing candidates on 11th October 2021