Details

Hits: 75
The Early Childhood Development Project supports the regular delivery of standardized program modules on parental awareness across the country.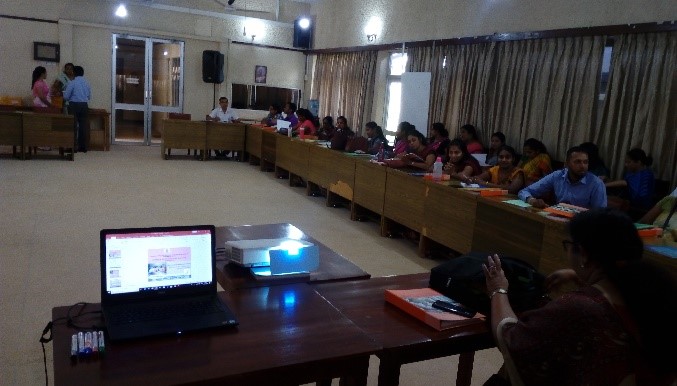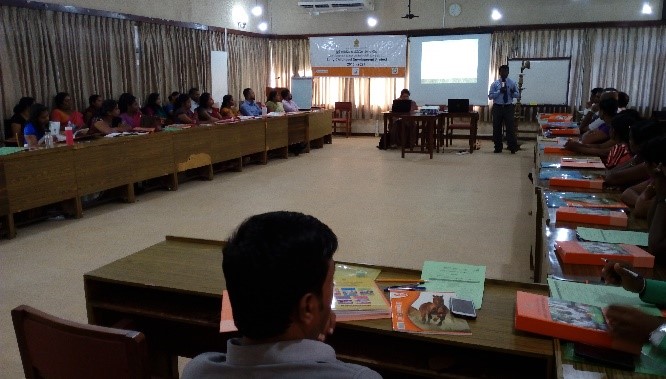 On 26th November 2019, a 3-day Training of Trainers (TOT) on Parental Awareness program commenced at the Ecumenical Institute for Study and Dialogue for ECD Officers from Districts and Divisional Secretariats, Preschool Development Officers from Early Childhood Development Authority in Uva, North West and Sabaragamuwa Provinces.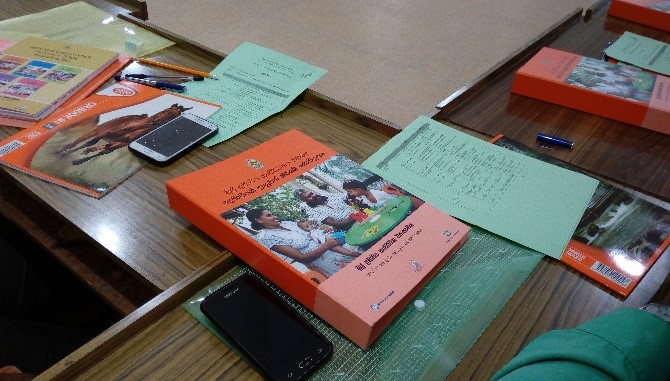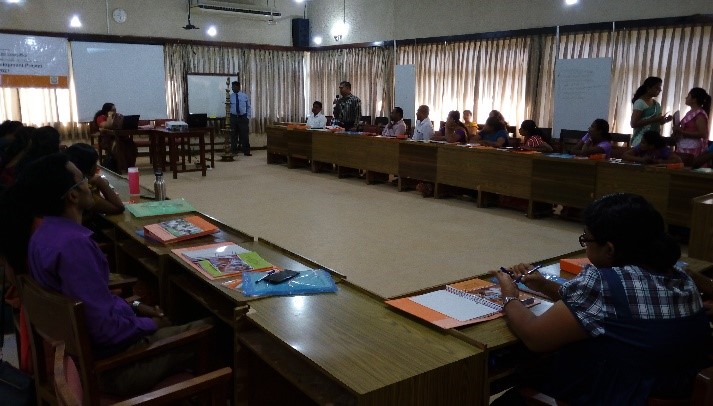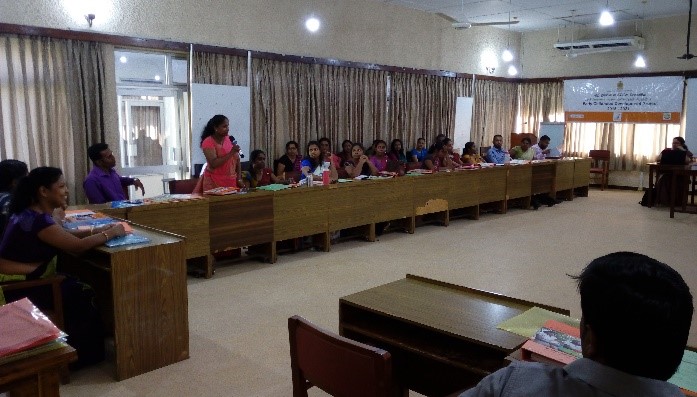 These programs are conducted by experts in the field who deliver awareness programs for enhancing parents' understanding of holistic childhood development; interaction programs for guided parental experience and parent education programs to enhance parenting practices and behaviors.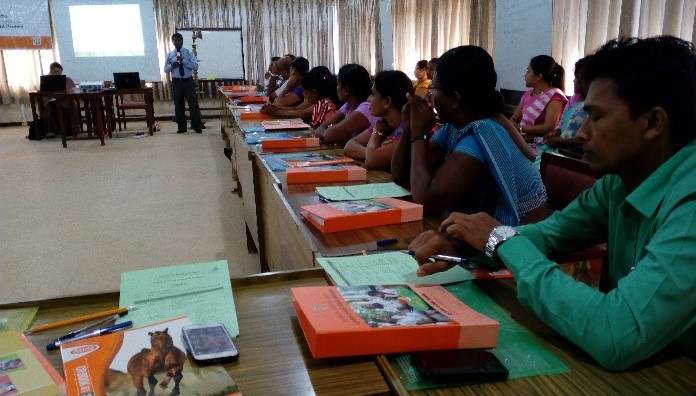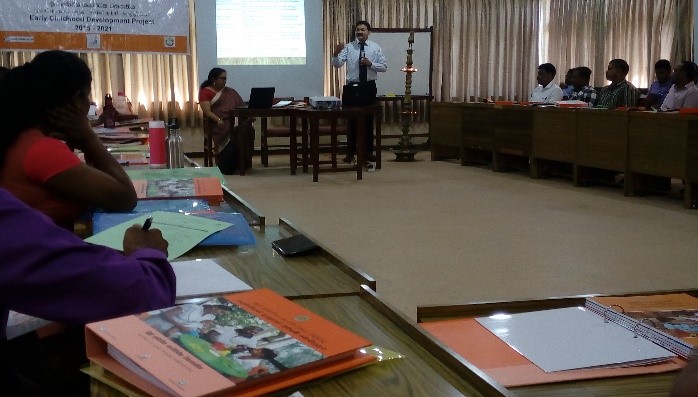 Mr. W. D. Madurawala (Training Specialist – ECD Project)
welcoming all to the first day of the
TOT Parental Awareness program.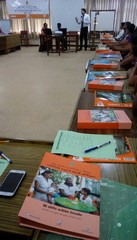 Dr. Ravi Nanayakkara (Project Director ECD Project) delivering Basic Life Safety & Emergency Management module.

Dr. Asiri Hewamalage (Consultant – Community Physician National STD/AIDS Control Unit) conducting a session on 'How my child develops'.

Dr. Indrani Thalagala (Former Head of Department of ECD & Primary Education – Open University of Sri Lanka) conducting session on the 'Effects of parenting practices on personality development of children'.

 
The participants are trained on the following five modules.
1) How my Child developed
2) Health, nutrition and sanitation
3) Gender based violence
4) Effects of parenting practices on children
5) Information module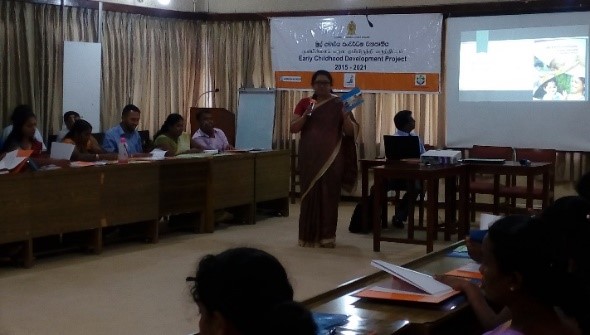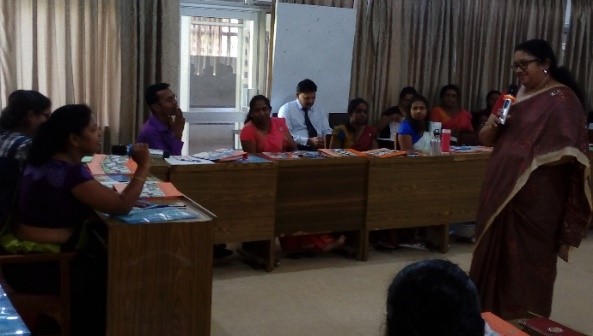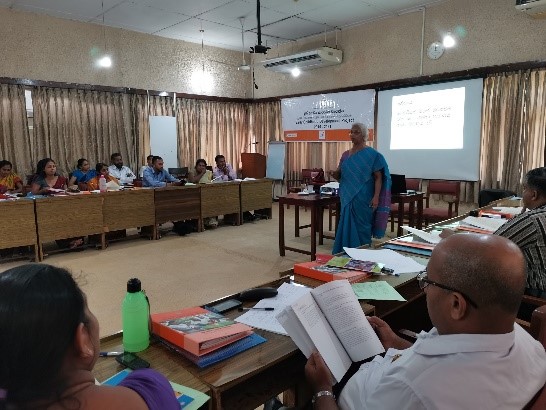 Details

Hits: 75
Staff of Early Childhood Development Project Management Unit, together with the Project Management Unit from Plantation Human Development Trust, carried out the 2019 Mid Year Review of the Early Childhood Development Project. 
The following is a glimpse of the event:  
Play Video
Details

Hits: 86
A 2 day Progress Review and Planning Workshop was held for ECD District Coordinators on 3rd and 4th October 2019 in Colombo, hosted by Early Childhood Development PMU with the participation of the Children Secretariat. 
The workshop was an opportunity for the ECD District Coordinators to interact with the relevant Project Officers to talk over all Project activities that were carried out to date, and a plan of action for next year concerning each District that were represented at the workshop. Both parties took the chance to discuss challenges faced at ground level on implementing Project activities and shared suggestions on how to improve the quality of  administration systems at District levels for better delivery.
ECD PMU also took the time to present to the DCs the new Project initiatives identified for the next phase of the Project, such as Nutrition enhancement programs in model preschool concept, Home garden program in preschool premises, Child Day Care caregivers training and Child Day Care services for children with Special Needs.